Terms of use policy
If you access and use this website (the "Site"), you accept and agree to be bound by and comply with the terms of use and conditions outlined below (the "Terms"). If you do not accept the Terms, please do not use this Site.
General
The Terms are applicable to all products and services of The Mavrikos Collective. The Terms are to be read by you together with any other terms, conditions, or disclaimers provided in the pages of the Site. You are deemed to have notice of them regardless of your use or downloading of only part of this Site. The material, information, or other content provided in the pages of the Site (the "Information") may be changed at any time without notice. Such changes may be made by updating this posting. Your continued access or use of the Site will mean that you agree to any such changes.
Links to third-party sites
The Site contains hyperlinks to websites operated by parties other than The Mavrikos Collective (sometimes referred to as "third-party websites"). Such hyperlinks from or to websites outside of the Site are meant for convenience only. The Mavrikos Collective does not control such websites and is not responsible for their respective content. The Mavrikos Collective's inclusion of hyperlinks to such websites does not imply any endorsement, approval, or control of the material on such websites or any association with their operators. Linking to any such site is at your sole risk and The Mavrikos Collective will not be responsible or liable for any damages in connection with linking. The The Mavrikos Collective privacy policy does not govern third-party websites.
No endorsements
No endorsement of approval of any third parties or their advice, opinions, information, products, or services is expressed or implied by The Mavrikos Collective.
No warranties
The Mavrikos Collective and its affiliates, subsidiaries, officers, directors, employees, or agents provide this Site, and the Information herein, on an "as is, where is basis" and do not make any express or implied warranties, representations, endorsements or conditions with respect to the Site or the Information, including, without limitation, warranties as to the merchantability, operation, non-infringement, usefulness, completeness, accuracy, currentness, reliability, and fitness for a particular purpose. Further, The Mavrikos Collective does not represent or warrant that the Site will be available and meet your requirements, that access will be uninterrupted, that there will be no delays, failures, errors or omissions, or loss of transmitted information, that no viruses or other contaminating or destructive properties will be transmitted or that no damage will occur to your computer system.
Security
This Site is not a secure medium for communication except where indicated. Any confidential, proprietary, or sensitive information transmitted by a user by means of this Site may be read and copied by unauthorized persons.
Internet e-mail
Any unprotected e-mail communication over the Internet is not confidential and is subject to possible interception or loss, and is also subject to possible alteration. The Mavrikos Collective is not responsible for and will not be liable to you for any damages in connection with an e-mail sent by you to The Mavrikos Collective or an e-mail sent by The Mavrikos Collective to you.
Limitation of liability
Neither The Mavrikos Collective nor any of its directors, officers, employees, or other representatives will be liable for damages arising out of or in connection with the use of the Site. This is a comprehensive limitation of liability that applies to all damages of any kind, including (without limitation) compensatory, direct, indirect or consequential damages, loss of data, income or profit, loss of or damage to property, and claims of third parties.
Jurisdiction
The Site is administered by The Mavrikos Collective from its offices in British Columbia. The Site will be governed by and construed in accordance with the laws of the Province of British Columbia and the laws of Canada applicable therein. By accessing this site, you submit to and attorn to the exclusive jurisdiction of the courts of the Province of British Columbia.
Copyright and trade-mark notice
Certain names, words, titles, phrases, logos, icons, graphics or designs, or other content in the pages of the Site are trade names or trade-marks owned by The Mavrikos Collective.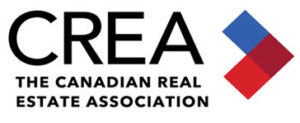 Without limiting the generality of the foregoing, trade-marks composed of "The Mavrikos Collective" are used under licence. Some trade-marks are distinguished from one another and accompanied, at first-time use, with the appropriate trade-mark symbol: ®TM/†/*. These symbols are keyed to their respective legend which describes the owner or licensee of the trade-mark: ® Registered trade-mark of The Mavrikos Collective. TM Trade-mark of The Mavrikos Collective. † Trade-mark or registered Trade-mark used under licence by The Mavrikos Collective. * Registered trade-mark of Realtor Canada Inc., a corporation owned by the National Association of Realtors and the Canadian Real Estate Association, identifies real estate practitioners in Canada who are members of the Canadian Real Estate Association.
The display of trade-marks and trade names on pages at the Site does not imply that a licence of any kind has been granted to anyone else. The Information on the site is for your personal use only. Any unauthorized downloading, re-transmission, or other copying or modification of trade-marks and/or the contents of the Site may be a violation of any federal or other law that may apply to trade-marks and/or copyrights and could subject the copier to legal action. The Mavrikos Collective, its affiliates, and/or its subsidiaries own the copyright in the underlying HTML code, text, graphics, audio clips, video clips, selection and organization and other content that is made available to you on this Site. The Information is protected under the copyright laws of Canada and other countries. Unless otherwise specified, no one has permission to copy, redistribute, reproduce, republish, store in any medium, re-transmit, modify or make public or commercial use of, in any form, the Information.
Questions about the legal terms of use
If you have any questions about the Terms of Use, please contact our compliance officer:
Arianna Mavrikos
250-889-9677
admin@mavrikoscollective.com